1:20 pm - 2:30 pm | Room: Owens Corning Room | Session Chair: Leslie Peer
Building Material Performance
Is CLT A Viable Construction Material?
Interest in CLT as a viable construction material in Canada has been increasing over the past decade. Driven by an urgency to develop higher-performing, lower embodied energy, sustainable building materials, CLT has become an increasingly popular choice in the Canadian construction industry. Despite this increase in popularity, there is still a large knowledge gap pertaining to the use and longevity of CLT, which is stunting its potential to be used as a mainstream construction product. Although precedents are prevalent in Europe, Canada is lacking in local examples of CLT buildings. This adds to the uncertainty surrounding the short-term performance and long-term durability of CLT. Even with numerous precedents, a recent survey completed in Europe found that many industry professionals perceived issues and were hesitant to use CLT. These issues primarily included: durability concerns, code limitations pertaining to height and fire, non-standardized manufacturing techniques and material sourcing, and a lack of understanding and expertise in the construction of a CLT structure. Currently, there is no overarching study to determine the stakeholders', and therefore the market's, position on CLT as a viable construction product. The objective of this study is to understand the perceived issues and gaps in knowledge pertaining to the use of CLT in the Canadian construction industry. A survey was conducted to investigate the perceived advantages, weaknesses, and risks associated with using CLT as a structural component. The survey was taken by academics, architects, mass timber manufacturers, developers (clients), engineers and general contractors. The outcomes of this study demonstrate a knowledge gap and hesitation in the use of CLT as a viable construction material in the Canadian construction industry. This paper determines the primary concerns surrounding the use of CLT and substantiates further research to determine and publicize the hygrothermal characteristics of the material in terms of short-term performance, long-term durability and post-occupancy benefits.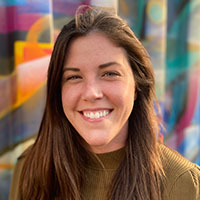 Dorothy Johns, Toronto Metropolitan University
Dorothy Johns is a licensed Architect in Ontario. Her professional and academic interest and work in sustainable design have led her back to school to complete a PhD in Building Science under the supervision of Dr. Russell Richman at Ryerson University. Her professional architectural portfolio ranges from single and multi-unit residential to commercial, recreational, and institutional projects. Dorothy's PhD research focuses on the hygrothermal performance and durability of mass timber. Her research will contribute to improving the understanding of mass timber's hygrothermal characteristics and will enable accurate prediction of the durability and longevity of mass timber incorporated in exterior envelope assemblies.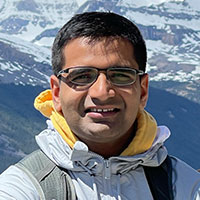 Yash Vyas, Toronto Metropolitan University
After completing his Bachelor of Applied Science from the University of Waterloo in 2018, and Master of Applied Science in Building Science at Ryerson University in 2020, Yash has decided to continue on an academic trajectory by pursuing PhD in Building Science at Ryerson University. Yash has three years of industry experience working in sustainable infrastructure, stormwater management, energy modelling, Passive House design and building restoration. His most current industrial venture allows him to focus on evaluating performance and durability of commercial and residential envelopes. Yash has conducted guest lectures in multiple institutions across North America on predicting building envelope performance through simulations. In his PhD research, Yash has focused on sustainable infrastructure more specifically mass timber and passive construction, under the supervision of Dr. Russell Richman.