1:20 pm - 2:30 pm | Room: Taylor Hall | Session Chair: Leslie Peer
Building Material Performance
Column Corrosion And Humid Environments
This paper will explore a case study of the assessment of a corroded steel column base located in a recreation centre pool environment and the repair that followed. The multi-use recreation facility was constructed in 2006/2007 to service a growing community with needs for modern and local amenities. This paper explores the steps taken to complete an assessment and repair through to project completion from a structural and building science consultant's perspective.
The recreation facility was still in its infancy when the v-shaped cruciform column base started showing signs of moisture induced problems in the vicinity of the pool area. Despite being elevated from the pool deck slab and enclosed with a protective cap, visual signs of corrosion became apparent in the discolouration of and cracking of the floor tile mortar joints. There was a growing concern from the end user and client that this may grow to become a larger problem as this column was the sole interior support for the pool area roof structure.
Initially we were retained to complete a non-destructive assessment in the area of concern and identify items that may require immediate, short-term and medium-term remedial action. Following the removal of the column bases protective cap and assessment, the state of corrosion was noted to be in severe and very severe condition. A testing and inspection agency was retained to complete ultrasonic testing to determine the extent of the depth of corrosion. Determining the best course of action and remedial plan forms the basis of the case study as well as the project construction that followed including temporary shoring and jacking of the roof structure, cutting and removal of the existing column base and replacement with new. Careful considerations were given during the design phase to mitigate future moisture induced problems and returning the condition back to the expected service level.
The project completion went smoothly working closely in collaboration with the contractor, testing and inspection agency and the client. The case study will reference similar representative works to expand on the importance of design considerations in moisture laden environments. Alternative design methods for the recreation centre pool structure will be explored to determine various solutions learning from this project for application to future successes and reduce the chance of moisture induced corrosion.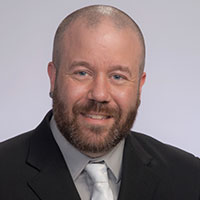 Mike Rekker, Tacoma Engineers
bio coming soon.