1:20 pm - 2:30 pm | Room: Monroe Hall | Session Chair: Burak Gunay
Building Performance Modelling
Moisture Migration Analysis
A challenging aspect of high performing, thermally efficient building enclosure assemblies is controlling moisture migration. The University of Toronto at Scarborough has committed to building a new Passive House certified Student Residence. The building design comprises of a pair of 8 story residential wings rising above a mixed-use plinth. RWDI was retained as the building enclosure consultant for the design portion of the process. Along with the Architects and Passive House consultant, RWDI was responsible for selecting materials and detailing the enclosure to obtain Passive House Certification.
To achieve Passive House Certification, a building must meet predetermined criteria and prove to be highly energy efficient. While there are many factors that contribute to a building's overall energy use, the design of the enclosure is one of the most important. As the building enclosure consultant, three main objectives for each material selection and enclosure detail were employed: minimize or eliminate air infiltration, decrease the thermal bridging and increase the thermal efficiency. During the design process, a fourth objective became evident: control and plan for vapor migration.
The Passive House energy use criteria dictated that significant insulation be incorporated within the enclosure assembly, As insulation was increased, the thermal differential across the various layers of the assembly increased, which moved the interior dew point further into the wall assembly. However, temperatures within the assembly combined with the relative humidity, presented a risk of surface condensation. Therefore, the location and performance properties of the vapor control layers had to be carefully considered. A hygrothermal model of the typical wall assembly was utilized to study the movement of moisture over time.
This presentation will explore the various metrics and construction pressures associated with the design of the highly insulated wall assembly. We will present the quantitative metrics used to determine the condensation sensitivity and frequency analysis. In addition, we will discuss the various influences including interior space constraints, constructability, and costs associated with each assembly option. Thorough analysis and early phase feasibility discussions allowed the design team to present a complete scientific understanding of the enclosure design to the owner and construction team. The success of this project was realized in the balance of the scientific data with the real-world implementation of the Passive House assembly.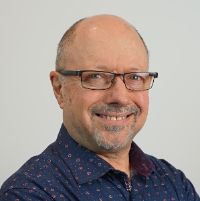 Daryl Kruger, RWDI
bio coming soon.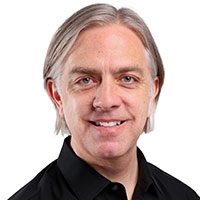 James Faircloth, RWDI
bio coming soon.