10:30 am - 11:50 am | Room: Sinatra | Session Chair: Jerry Genge
Building Performance Standards
Comparison Of North American Fenestration Standard (NAFS) And Passive House Window Requirements
As North American building standards move towards requiring higher levels of energy performance, building owners are also showing greater interest in green building certifications, such as Passive House. For example, the Toronto Green Standard Version 4 accepts Passive House certification as an alternative compliance option to its Energy Use and Greenhouse Gas Emissions Limits. However, different strategies are required to address the stock of aging buildings, which typically do not have access to the capital to complete the full scope of upgrades needed to meet these standards. Passive House Institute's (PHI) EnerPHit certification program for existing building retrofits is a promising solution for this market, as it allows for phased upgrading.
One challenge with the implementation of PHI standards in North America is that they generally reference European standards, which rely on different assumptions and methodologies than North American standards, and less work has been done to compare the requirements of these standards. This paper aims to review and contrast the typical window performance requirements of NAFS and CSA A440.2 with the requirements of the EnerPHit Standard and PHI component certification criteria. Minimum requirements, methodologies, and theoretical assumptions used in both standards to quantify fenestration system performance are explained, and from this a comparison is made to help North American specifiers understand the relationship between North American and Passive House requirements, potentially allowing ease of future Passive House certification and product development. Potential requirements for additional testing and documentation, beyond what is required by NAFS, are discussed for window manufacturers interested in producing windows which are Certified Passive House Components.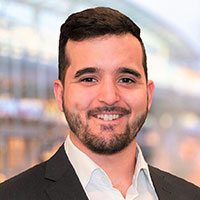 Brandon Gemme, RJC Engineers
Brandon Gemme, P.Eng., B.A.Sc., BSS, CPHD, is a Project Engineer at RJC's Building Science and Restoration division located in Toronto. He received his Bachelor of Applied Science in Civil Engineering from the University of Toronto in 2016, with a minor in Sustainable Energy Systems. Brandon is responsible for evaluations, investigations and remediation of building envelope systems as well as the implementation of rehabilitation and preventative maintenance programs. He has been involved in several deep energy retrofit projects and has gained valuable experience in the design, modelling and management of these projects. Brandon is passionate about improving building performance with the goal of improving sustainability, occupant comfort, and health for its occupants.