3:00 pm - 3 | Room: Owens Corning Room | Session Chair: Alireza Mahdavi
Resilient Building Design
Urban Densities On Building Energy Consumption And Indoor Temperature
The world's population is overgrowing, and a considerable number of these people prefer to live in or near big cities. The landscape change and dense building constructions increase the urban temperature compared to rural areas. This phenomenon is called Urban Heat Island effect. The urban temperature increase associated with the UHI phenomena adversely affects pedestrians' thermal discomfort and the energy consumption of buildings.
This research investigates the impact of urban density on the energy consumption and indoor temperature of a building of interest in summer through an experimental field setting.
The experimental study has been conducted using the BCIT Whole Building Performance Research Lab (WBPRL), twin buildings located in the southern part of BCIT, Burnaby Campus, and portable walls to simulate nearby buildings. To investigate the impact of different urban densities, the portable walls were moved farther away from the test building to simulate the low-density urban area; and moved closer to the test building for a high-density urban area. The mid-density urban area was designed for the reference building. The impact of aspect ratio on the building performances is assessed based on measurements of the buildings, portable walls and ground surface temperatures, air temperature, relative humidity, globe temperature, shortwave and long-wave radiation, and the buildings' energy consumption indoor temperature.
The experimental results showed that in a neighbourhood with lightweight building construction when the aspect ratio increased from 0.5 to 1.0 (mid to low urban density), the energy consumption in twenty-four hours increased by 34%. While by decreasing the aspect ratio from 0.5 to 0.25 (mid to high urban density), the energy consumption decreased by 11%. In cases where the buildings have no air conditioning systems, the differences in indoor air temperature vary between 1oC to 2oC. The indoor temperature increased as the aspect ratio increased in low-density urban areas.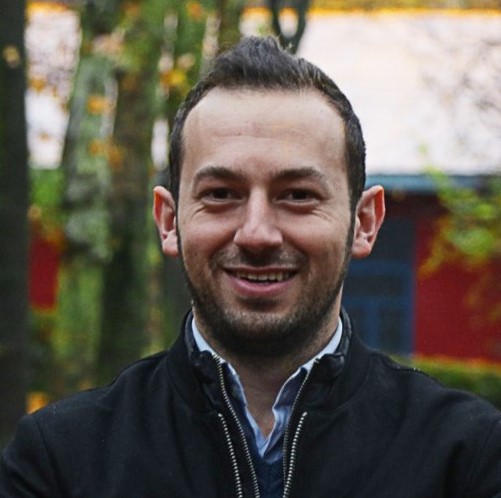 Amir Vaziri, BCIT, Building Science Center of Excellence
Amir is a Research Assistant at the Building Science Centre of Excellence (BSCE), an initiative of the School of Construction and the Environment at the British Columbia Institute of Technology (BCIT). He graduated with the Master of Applied Science program in Building Science at the British Columbia Institute of Technology (BCIT). Amir also works as a Building Science Consultant at LDR Engineering Group. He also has years of overseas Façade Engineering experience after he graduated with a Bachelor's degree in Civil Engineering in 2013. For most of those years, he had worked on various facades like hydroponic green walls, curtain walls and rain-screen assemblies.