3:00 pm - 4:00 pm | Room: Pretium Room | Session Chair: Costa Kapsis
Thermal Bridging Analysis
Progressive Strategies For Improving The Thermal Performance Of Exterior Wall Assemblies
More stringent energy codes and the increasing desire of designers to target high performance construction are challenging the industry. No longer is meeting minimum building and energy code sufficient to satisfy regulators and increasingly sophisticated owners. In an effort to provide the industry with choice and to better understand how to meet these lofty goals, manufacturers, construction professionals, industry and government are increasingly working together to meet the challenge.
Previous studies demonstrated advantages of reducing thermal bridging through the effective use and positioning of insulation together with thermally efficient cladding attachment strategies. But this will only do so much. The selective replacement of conventional, lower R-value exterior insulation materials with more thermally performing alternatives is a next inevitable step.
This presentation introduces progressive solutions to the design and construction of exterior wall assemblies. The integration of foam plastic insulation with increased R-value per inch allows opaque walls to reach more ambitious thermal performance goals while optimizing the thickness of exterior wall assemblies. The thermal performance of various opaque wall assembly scenarios was evaluated by 3D thermal modelling using computer aided design and finite element analysis package. Results demonstrate that U values of 0.142 and below can be achieved while using no greater than 165 mm-thick exterior insulation.
The inclusion of foam plastic insulation in wall assemblies trigger code requirements designed to safeguard building occupants. To provide a pathway forward to ensure harmony with the building code, the authors first seeked to understand the nuances of the national and provincial code requirements and then undertook a series of large-scale CAN/ULC-S134 wall assembly fire tests to provide a clear and documented path to compliance. Assemblies covered with panelized cladding led to both successful and unsuccessful S134 results depending on the core material of the panels. These tests led to what is now called a "Protected Wall Assembly" featuring a combination of combustible and non-combustible insulation materials.
These findings demonstrate that challenging the status quo with holistic thinking (back to first principles) is a necessary step to producing wall assemblies that are thermally efficient, cost effective, safe and constructable.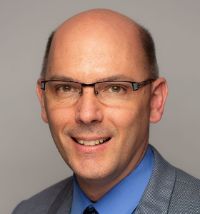 Jean-François Côté, Soprema
Director, Standards and Scientific Affairs
Jean-François Côté holds a Ph.D. in Materials Science from INRS-Université du Québec obtained in 1998. In his current role, he represents Soprema on technical committees of industry associations (ARMA, PIMA, SPRI) and is actively engaged in various North American standards development organizations.
He is chair of the CSA A123 technical committee on Bituminous Roofing Materials and is vice-chair of the ASTM D08 Committee on Roofing and Waterproofing.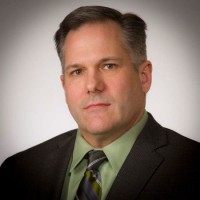 Les Yard, Soprema
Building Envelope System Development Manager
Les Yard is a senior building envelope technical professional with over 20 years of experience in the construction industry. Les is a frequent presenter and has co-authored a number of technical articles. Key career highlights include serving as a board member and President of the British Columbia Building Envelope Council and acting as a co-chair of the Canadian Conference on Building Science and Technology in 2017.
From a home base in Greater Vancouver, Les has focused primarily on the Western Canadian and Pacific Northwest regions and markets (residential, commercial, industrial: buildings and infrastructure).
As a member of the Strategy and Innovation Group at Soprema, Les is committed to developing systems and assemblies that meet and exceed building, fire and energy codes while considering the significant challenges facing our industry today including climate change, durability, resiliency, environmental concerns, cost effectiveness, constructability and a significant impending shortage of experienced trade contractors.