1:30 pm - 2:50 pm | Room: Owens Corning Room | Session Chair: Lori O'Malley
Field Performance Evaluations
Monitoring Of A Six-Storey Building In Northern British Columbia Built For High Energy Performance
This paper presents performance data collected from an energy-efficient, six-storey, wood-frame residential building located in climate zone 7A of northern British Columbia in its first two years' operation from 2019 to 2021. The building was designed to meet the Passive House standard and built with highly insulated and airtight building envelope assemblies to minimize space heating needs. Different from most of other similar buildings in Canada, space cooling was integrated in its mechanical systems.
Eighteen monitoring locations in total, located in six suites distributed over floors 1, 3, and 6, were instrumented during the construction. At each location, sensors were installed to measure indoor temperature, relative humidity (RH), and CO2 concentrations; and service environment (temperature, RH) of the exterior sheathing on its interior face and moisture content of a wall stud at a location close to the exterior sheathing.
The findings include:
The indoor temperatures largely range from 20°C to 24°C, indicating overall good indoor thermal comfort in this climate with cold winters and warm summers.
The mechanical cooling system has greatly reduced the chance of overheating and makes it possible to completely avoid overheating by keeping air conditioning on year-round.
Overheating is observed to occur in the coldest months, aside from in warm weather. It has occurred in two of the six monitored suites based on the criterion provided by the Passive House standard.
The indoor RH is overall representative of this cold and dry climate, ranging from 20% (occasionally down to 10%) in the winter to about 50% (occasionally up to 60% or higher) in the summer.
The measured CO2 concentrations mostly remain below 1000 ppm, indicating acceptable indoor air quality and adequate ventilation rates.
The analysis of vapour pressure suggests a dominant, natural outward vapour flow direction, even in the summer, particularly when there is no indoor space cooling.
The exterior sheathing and wall studs have remained dry throughout the monitoring period, indicating the exterior walls perform well at the locations monitored. The split-insulated exterior wall assemblies with thick exterior insulation and the use of highly vapour-permeable exterior insulation and self-adhered membrane keep the exterior sheathing warm in cold weather and would also allow drying towards the exterior.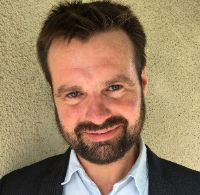 Neal Holcroft, FPInnovations
Dr. Neal Holcroft is a Scientist at FPInnovations specializing in the hygrothermal performance of wood-based building envelope systems. He is currently involved in research in the areas of monitoring of mass timber buildings to assess durability and energy performance, hygrothermal model validation of wood-based assemblies, airtightness of prefabricated buildings and design to promote the circular economy. Neal has a PhD in Building Science from the University of Bath in the UK and has been living in Canada for the last 5 years.