8:25 am - 8:55 am | Room: Sinatra
Forensic Engineering For Facades – A Study Of Cladding Failures In New Zealand Schools
Forensic engineering building enclosures and facades is the art of combining decades of experience building new facades, repairing, and restoring existing facades, research and testing of facades and components to determine what caused a failure and how to fix it. This is not easy, and often involves a multi-variable analysis to eliminate the things that are not contributing to the failure and narrowing in on the contributory failure mechanisms. Too often we see consultant quoting deviations from codes, specifications, standards, and manufacturers instructions to explain why a failure occurred without a complete understanding of the failure mechanism. This is not only irresponsible but has resulted in ill-fated and overly expensive repairs to be performed that have not solved the original problem. In a forensic investigation it is critical that all contributory failure mechanisms be identified before referring to codes, standards, etc. which are useful to help determine responsibility for the failure. This paper summarizes the forensic engineering lessons from a seven-year forensic investigation of a systemic cladding failure affecting schools across New Zealand. This includes: investigation of the as-built condition after several years in service; In situ monitoring, air and water testing of four schools; test hut construction, monitoring and water testing; development and calibration of an accurate 1D and 2D hygrothermal models that can be extrapolated to other school sites in NZ; laboratory testing to create material specific mold and rot indices to allow "time to visible" mold and rot predictions; further development of a NZ code risk index to include variables found to be contributory to failure. Using the forensic tools that we developed during this project, we were able to identify the primary failure mechanisms and the parties responsible. In addition, we were able to reduce the expected damages on the schools by focusing the repair work on areas that are predicted to fail, instead of comprehensive repairs to all areas. This is not a technical summary of the data from the case, but story of the process and key findings. Finally, a methodology is outlined to design and implement an effective forensic investigation, how to effectively use codes and standards, and how to effectively defend and even strengthen your argument using data collected by others.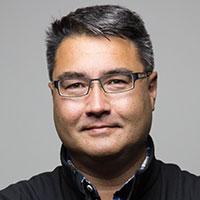 Brian Hubbs, RDH Building Science
Brian is a Founder, Principal, and Senior Building Science Specialist at RDH Building Science Inc. Brian has over 30 years' experience as a consultant practicing exclusively in the field of building science and is known in the industry as a practical Facade engineer and researcher. He has a unique blend of theoretical and hands-on knowledge gained from designing Facades for new buildings, as well as completing hundreds of forensic investigations, rehabilitation and research projects. Brian has extensive experience with high-rise and Iconic façade systems, components, and materials and has designed new and innovative facade systems for high-rise wood and passive house projects. An engaging and vibrant presenter, he regularly speaks at seminars, conferences, and guest lectures on a wide range of building science and Façade Engineering topics.