1:30 pm - 2:50 pm | Room: Sinatra | Session Chair: Mila Aleksic
Low Carbon Buildings
Design Tools To Optimize High-Rise Passive House Buildings
Morrison Hershfield Ltd. (MH) conducted a post-construction research study to analyze two different window installation designs for a recently Certified Passive House commercial high-rise building located at 825 Pacific Street, Vancouver, British Columbia, Canada (named Artist Hub by the City of Vancouver). Figure 1 below is an exterior view of the completed building. MH was the Passive House Consultant and Building Enclosure Consultant for this project. The study objective was to determine if the high impact thermal bridges at window-to-wall transitions can be optimized to provide a trade-off opportunity with the building enclosure above grade opaque wall system to reduce its 432 mm (17-inch) thickness. Based on Passive House Planning Package (PHPP) results, improving the window installation design (35% improvement to linear transmittance) generates energy savings to reduce wall exterior insulation by 25 mm (1-inch) with nearly equivalent energy performance compared to the as-built design. The trade-off reduces the total wall thickness to 406 mm (16-inch) and reduces embodied carbon emissions as a byproduct by requiring less material at the façades. The wall system's 203 mm (8-inch) thick mineral wool insulation can be reduced to 178 mm (7-inch) thick with nearly no decrease in whole-building energy performance. This trade-off saves minimum 42.7 m3 (1,507 ft3) of mineral wool insulation from being installed on the façade. For mineral wool insulation, this equates to less raw material extracted, processed, manufactured, transported, installed, and disposed of at end of the building's service life. This amounts to approximately 2.7 metric tonnes (2.9 imperial tons) of carbon dioxide equivalent averted. Alternate cladding structural attachment designs with decreased exterior insulation thickness were not reviewed in this study. A revised cladding structural attachment design may reveal thermal performance improvement that permits further insulation material reduction.
The study demonstrates how optimizing high impact thermal bridges at window-to-wall transitions can have a significant impact to the space heating/cooling demand, primary energy renewable (PER) demand, and overall building enclosure design. If planned early in design, optimized high impact thermal bridge values can be an effective strategy to reduce wall thickness, reduce embodied carbon emissions, meet low energy demand targets, and potentially provide cost-effective solutions for the Developer/Owner. Whole-building energy simulations used in combination with three-dimensional (3-D) and two-dimensional (2-D) thermal simulations of high impact thermal bridges enhance its purpose as an optimization tool to reduce operational and embodied carbon emissions, empowering Passive House Consultants/Designers to harness the power of PHPP to make better informed design decisions. When this strategy is combined with low embodied carbon materials and 100% electrification for operational energy, we will effectively transition Passive House buildings into the sustainable buildings we strive for.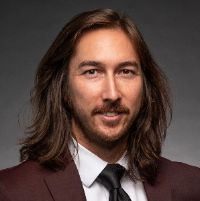 Cody Belton, Morrison Hershfield
Cody is a Passive House Specialist with Morrison Hershfield's Building Specialty Services team. He has served as a Building Enclosure Consultant for over 14 years, with mature engineering knowledge in building science and experience developing building enclosure design packages for various building typologies, ranging from single-family homes to high-rise buildings. Cody has been a strong Passive House advocate since 2010 and eagerly promotes its benefits to anyone who cares to listen. He has trained product manufacturers and architecture firms transitioning into the high-performance sector, along with providing Passive House consultation and design implementation strategies for new building construction and retrofit projects. Cody is an enthusiastic communicator and champion for Passive House, sharing his passion with various networking groups by delivering presentations on the significant advantages of super-insulated building enclosure design.