10:40 am - 12:00 pm | Room: Owens Corning Room | Session Chair: Graham Finch
Novel Testing Approaches
Determining Air Leakage Rates Using Calibrated Ultrasonic Emitting And Detecting Equipment
The use of high frequency sound to characterize air leakage across building enclosures is an established practice. The ultrasonic test is useful because it is non-destructive, uses hand held tools, and deployed efficiently on most buildings. Ultrasonic testing is included in the widely used ASTM E1186 test standard for characterizing air leakage in building enclosures.
While this technology has existed for some time, most ultrasonic emitter / detector combinations lack tuning and recording capabilities. For this reason, ultrasonics has to date been employed as a qualitative test for envelope air tightness.
Advancements in commercially available ultrasonic detectors now allow for hand held devices that can be tuned to record sound intensity, in decibels, in a specific frequency range. By deploying an ultrasonic emitter at a constant decibel level with a recording device positioned on the exterior of the building, one is able to create a unique profile of ultrasound penetrating an envelope assembly. The ultrasound intensity penetrating the envelope can be shown to correlate to the air leakage rate established using the ASTM E783 test procedure.
This paper will focus on a completed case study using the Sonaphone ultrasonic detector. This tool is one of the few available instruments that can digitally record ultrasound intensity at a specific frequency. Testing was completed on approximately 150 spandrel panels installed on a recently completed and operational office building. Following ultrasonic testing, these results were 'calibrated' through determining the rate of air leakage on 10 of the spandrels in this sample. When the results were combined, a unique relationship emerged between sound intensity escaping the envelope and air leakage rate. This test allowed the authors to determine, to a 90% confidence, whether the air leakage rate through spandrels at the building was within specifications for the building at the time of construction.
Commissioning of air barrier systems in completed buildings is difficult to complete on a wide scale. Pass / fail tests using tracer smoke are common in the industry but these tests can't establish the rate of air leakage. Most air barriers are imperfect and Building Codes reflect this by allowing for nominal air leakage. This test procedure could allow for rapid deployment of air leakage quantification among Building professionals.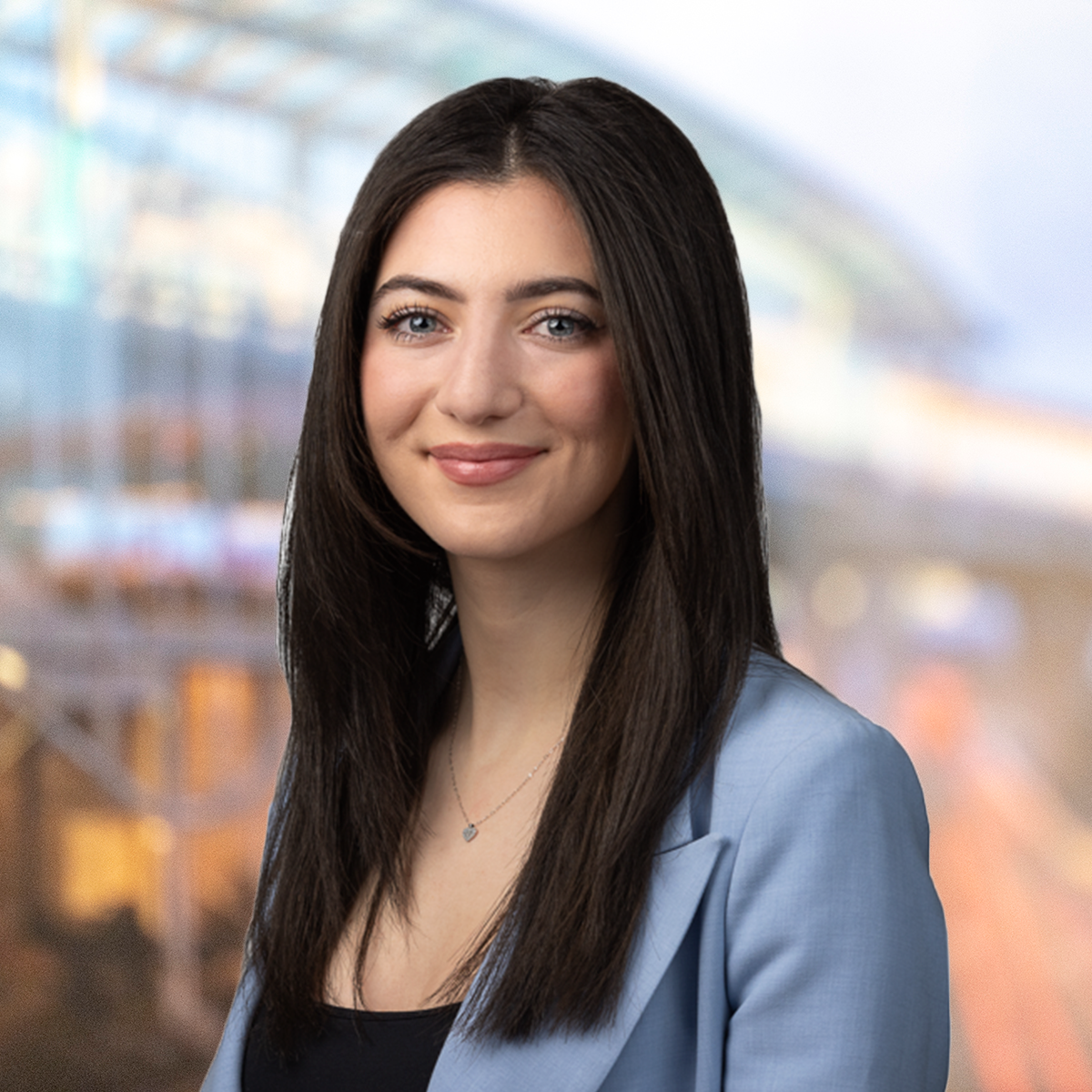 mira saba, BSc, EIT
RJC Engineers
Mira is an energetic and clever team member who contributes engineering and project coordination skills to RJC's Building Science and Structural Restoration practice areas.
After four years on the Dean's List and one year of internship, Mira graduated from the University of Calgary with a Bachelor of Science in Civil Engineering. She has gained valuable experience on building envelope and structural restoration projects with RJC, providing design and analysis, contract administration, and field review. The structures Mira has assessed or designed details for have included concrete parking decks, curtain wall-glazed high-rise towers, a historic aqueduct, and many more buildings with varying envelope assemblies.
Mira is experienced with building envelope testing methods, including air tightness, water penetration, and smoke pencil testing of glazing assemblies. She contributes a scientific perspective to her work and has co-authored a paper on a methodology for airtightness testing using ultrasonic tools.