OBEC will present the distinguished Anthony A. Woods Award
This Award, previously called the President's Award, is given biannually to recognize individuals who have made a significant contribution to the design, construction and performance of the building envelope. This is a career achievement award and is not based on a single contribution. This is the Council's premier Award, named in honour of Tony Woods, who first created the award and gave it its nickname, "The Beckie".
Congratulations to the 2022 Anthony A. Woods (Beckie) Award Winner – Douglas Fishburn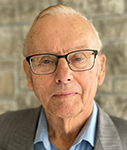 Douglas Fishburn RRO, GRP has over 50 years of construction and design experience in the field of roofing and building envelope. He is President of Fishburn Building Sciences Group Inc., a Pretium company. He is a past President of the IIBEC (Ontario Chapter), and held the position of IIBEC Regional Director. He has held positions on several IIBEC Committees, the Canadian General Standard Board (CGSB) and Canadian Standards Association (CSA) committees.
Mr. Fishburn has authored over 40 national and international technical papers and contributed articles to professional trade journals, lectured at universities, and has also written and provided training seminars for trade organizations, and government bodies. He has co-authored training manuals for Green Roofs for Healthy Cities and co-authored the Green Roofing course for IIBEC. Mr. Fishburn holds several Canadian and US patents in the area of roofing and building science.

The BSSB will present the inaugural Brian Shedden Memorial Award
Brian was a champion of the BSS designation since its inception. He obtained his designation in 2005 and worked tirelessly to promote Building Science across the country, most recently as a member of the Building Science Specialist Board.
The Brian Shedden Memorial Award recognizes outstanding contributions in the field of building science. The award will be presented to a BSS holder who, within the first 10 years of obtaining their designation, has made outstanding early-career impacts to the field of building science.
We are pleased to announce the first recipient of the Brian Shedden Memorial Award - Russell Richman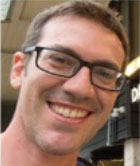 Russell has been researching and consulting in the combined fields of building science and sustainable building for over 25 years. Russell's interest in sustainable building stems from his years in between Master's and Ph.D. degrees, while working as an engineer at Yolles Partnership. During his tenure attending the University of Toronto, Russell had the unique opportunity to study a range of topics comprising building technology, construction, and standards. During his doctorate, Russell realized the implication of continuing to construct buildings to using current methods and standards - a failure to the needs of future generations.
As a professor at Toronto Metropolitan University (formerly Ryerson), Russell has grown into a national expert on building science theory, building enclosure design, building enclosure materials, and building performance testing. Russell currently is the Director of the Graduate Program in Building Science within the Department of Architectural Science at Toronto Metropolitan University.
Russell is a researcher, engineer, and consultant. Using his experience in all three areas, Russell has the ability to develop innovative solutions to the complex problems facing society in the future - particularly the building industry.